Hello Friday and Day 6 of my 25 Days of Holiday cards! It seems as if this month is already moving SO fast! It's now only 20 days til Christmas! We have a few Christmas Traditions that we enjoy celebrating each year. Our annual trip to The Grove is a favorite. Driving around Torrance and looking at the Christmas lights is another. My daughter also loves to visit Barbie at our local Tree Lighting Ceremony and that's where we were yesterday afternoon. Here are a few of the sweet pics I shot of them.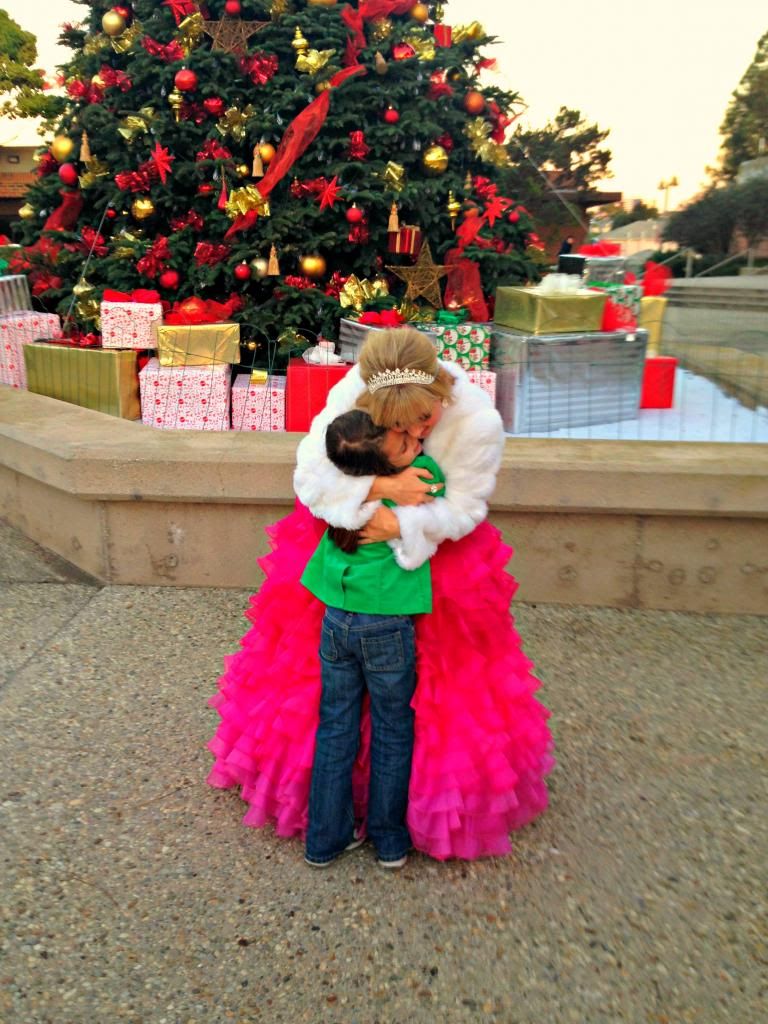 This photo is so sweet! She walked right up to Barbie and gave her a hug.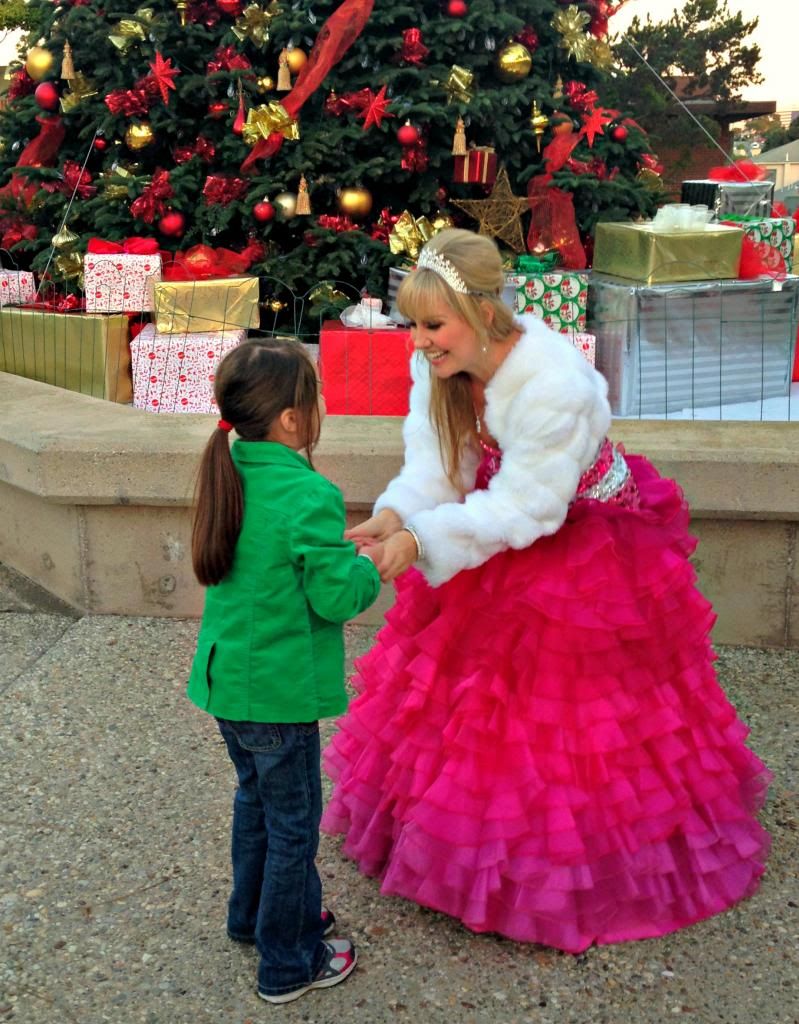 Then she told her "Barbie, you look beautiful!" Barbie was so sweet and told Lily "Thank you, you're beautiful too!"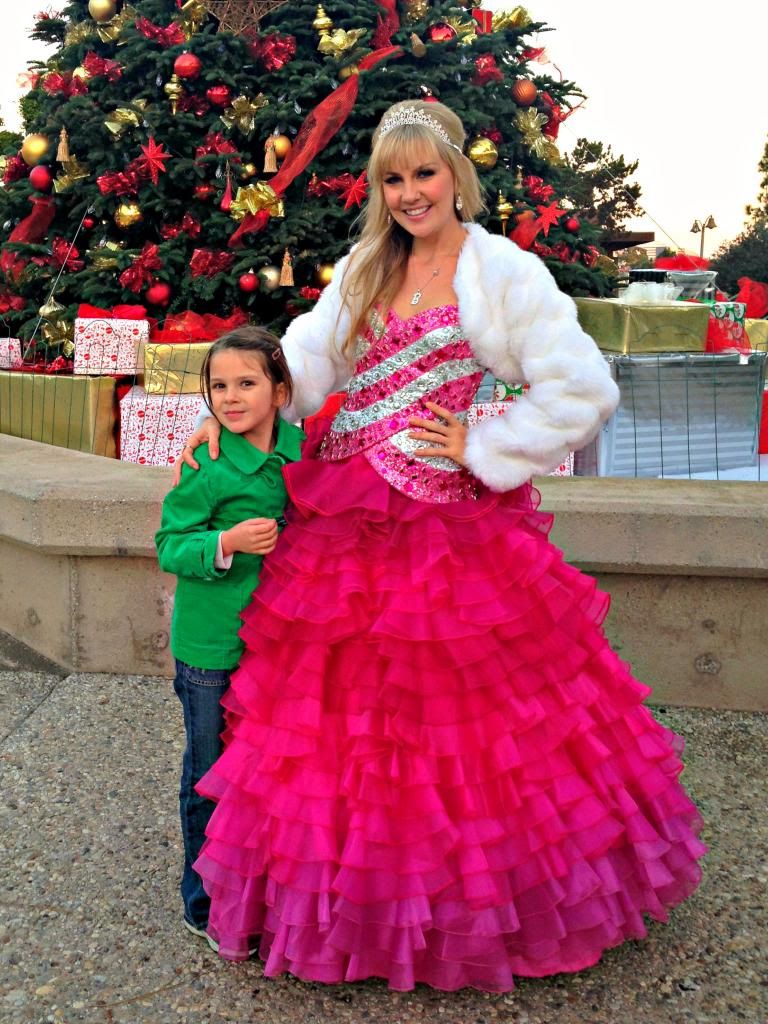 Then the two of struck this adorable pose. It was such a sweet moment to watch.
Alright, now for something a little less flashy...Here is today's card.
For today's card, I used a label die and cut out the center. Then I stamped my image Unity Stamp Co. onto vellum paper and secured it over the die cut space. I added some Stickles to give the pine cones a little shine and finished it off with my sentiment and the twine and little red button.
A simple and sweet little card.
That's it for today. Thanks so much for stopping by!
{S}