Hello friends. Today's card is a beauty. I love the new dies from Anna Griffin and creating with them is easy and fun. I love making 3D cards with several layers. Creating them with Anna's dies and metallic paper is even more fun.
For You This Christmas friends...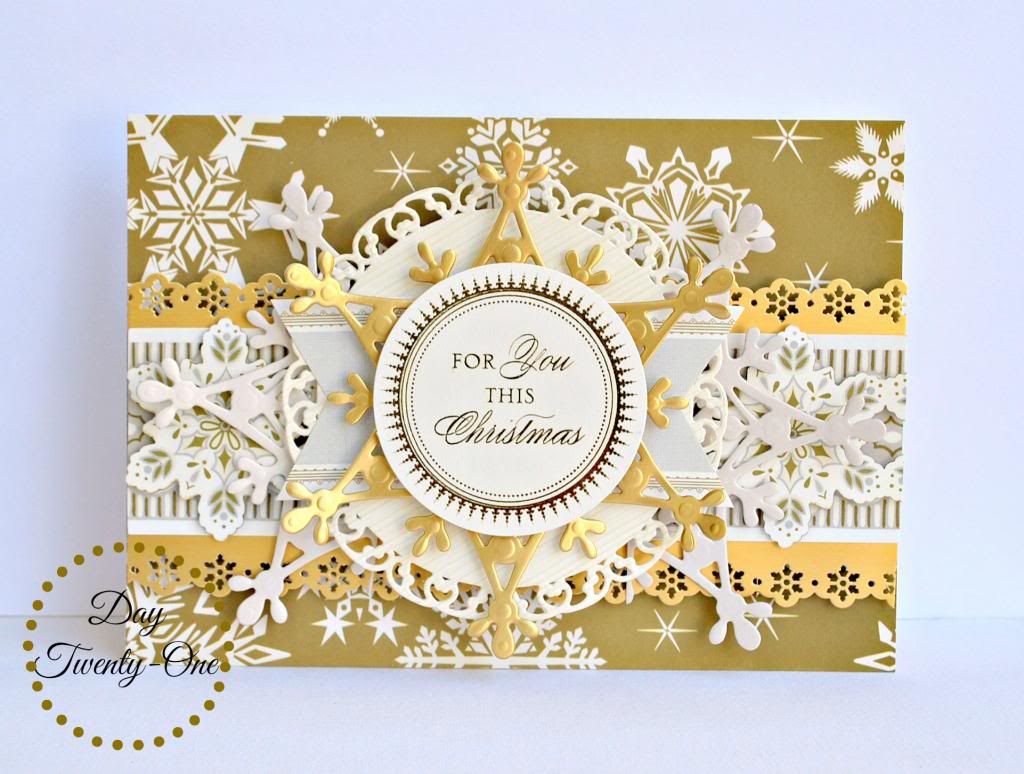 I told you I love layers and there are lots of them on this card. From cardstock to borders, to border punches and dies. There is a lot going on here but the result was well worth all the time.
If I were to tell you just how much foam square adhesive I got thru in a month you would not believe it....So let's just say I use an awful lot!
Thanks for stopping by for Day Twenty-One!