Hello friends. Oh how I love silver and gold together. Especially at Christmas time. So you can kind of take the hint that today's card is all about just that...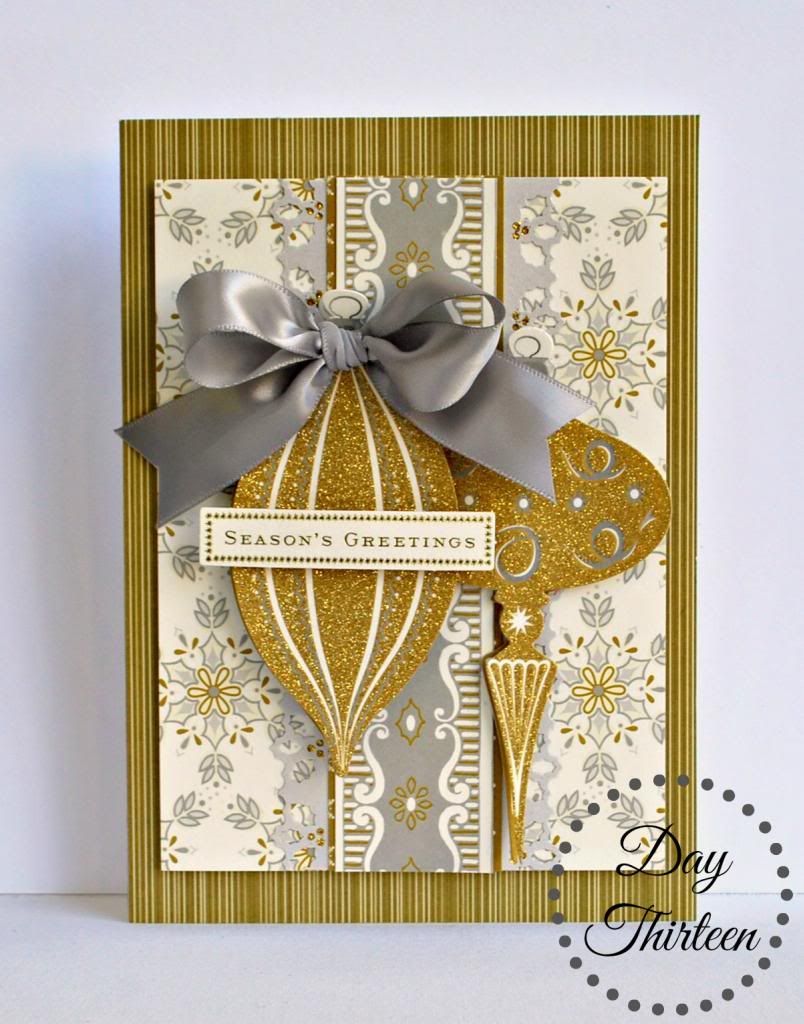 I am all for fancy schmancy...I love elegance and high style. Who else makes such products than Anna Griffin herself. Everything about her products says CLASS, STYLE and ELEGANCE. That's why I personally love creating with her collections each year.
This card was quick. Layer the patterned cardstock with foam squares, adhere border strip with punched edges and add glitter 3D embellies. Let's not forget that sassy silver bow! Yep...this one is perfect for someone I know. Now I am off to mail it!
Thanks for stopping by and supporting my 25 Days of Holiday Cards. I hope you are enjoying the inspiration!