I still can't believe it's Christmas Eve! I have been wrapping and baking up a storm today for our annual Christmas Eve dinner with the Love family. My husband has been celebrating Christmas Eve with his High School friend for the past 15-20 years. Now we all have children of our own and it's a wonderful way to spend the evening before Christmas.
Today's card celebrates my exact feeling of Christmas Eve after the kids are in bed...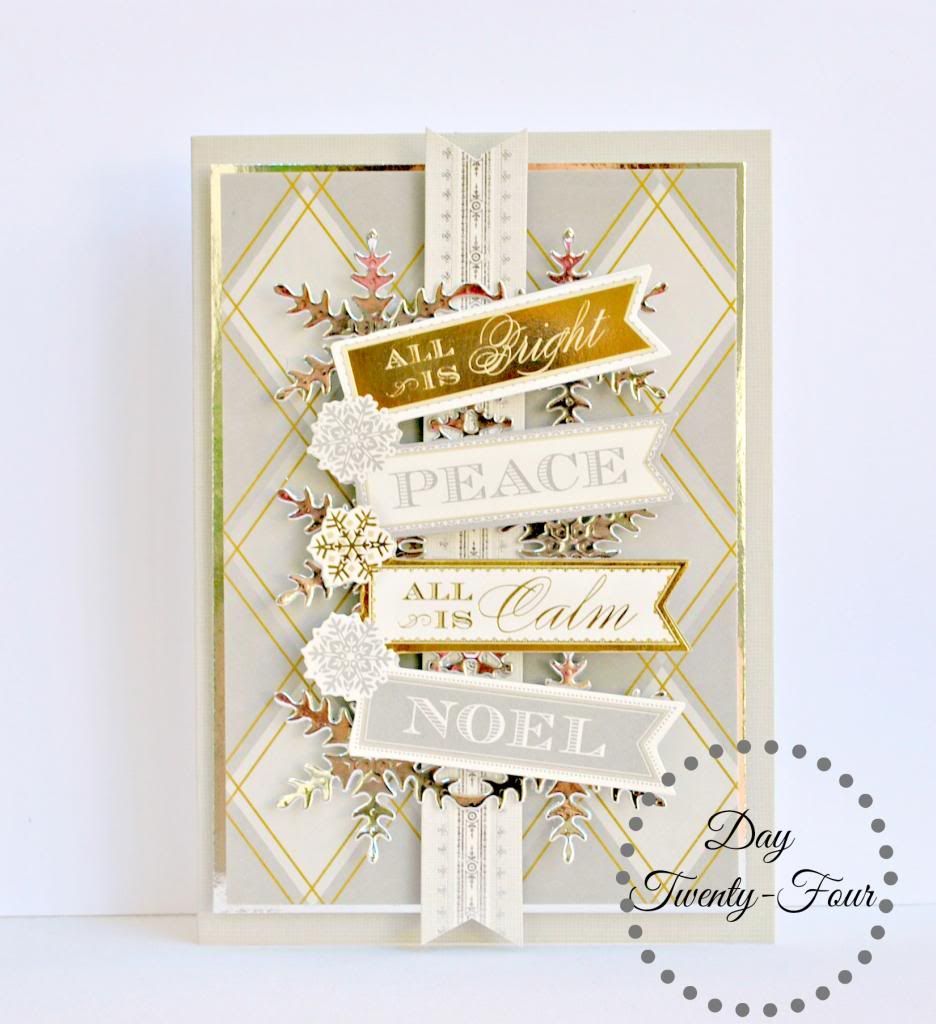 Supplies: more beautiful products from Anna Griffin include Holiday Card Trimmings kit, Snowflake die and Christmas garland Embellishments.
I hope you have a wonderful Christmas Eve celebrating with your families.