Welcome to Day 2 of this year's 25 Days of Holiday Cards. We all love Anna Griffin's designs and this years Holiday Trimming Card kit available at HSN is loaded with so many beautiful ways to dress up your Holiday Cards! Here's a card I created using this fantastic box of card making goodness.
The Holiday Trimmings Card kit makes creating your holiday cards quick and easy. With so many beautiful coordinating embellishments and patterned paper options, you'll be able to several cards in a very short amount of time.
Last year at my weekly coffee group we had a blast creating some cards from last year's set.
Here's a few photos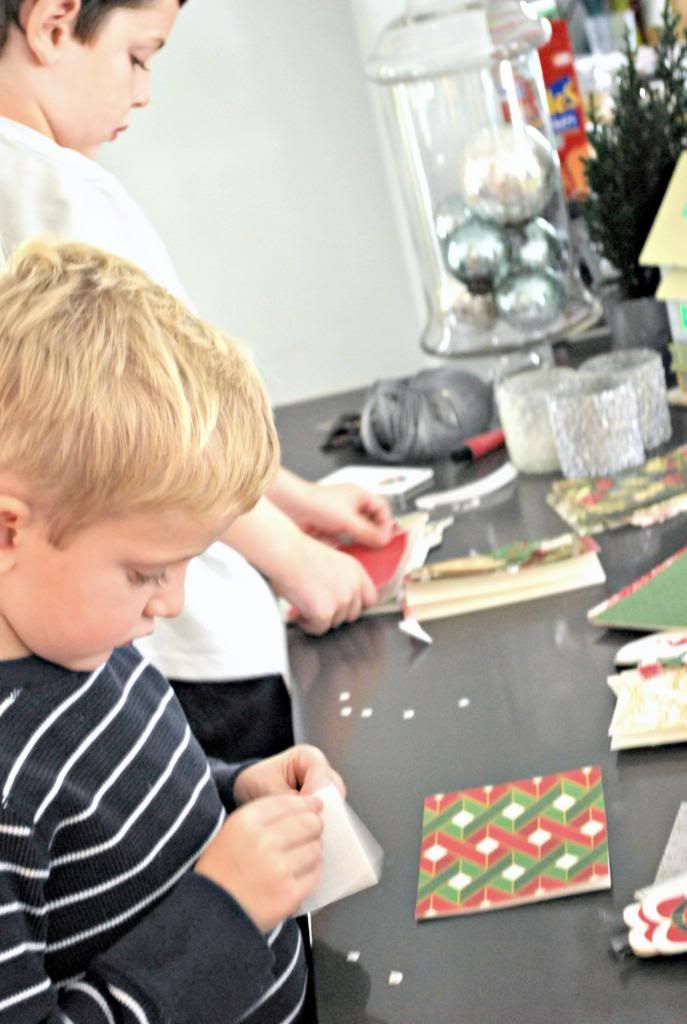 Anna always says "it's a party in a box" and it's true. What a great idea for hosting a Holiday Party...kids included!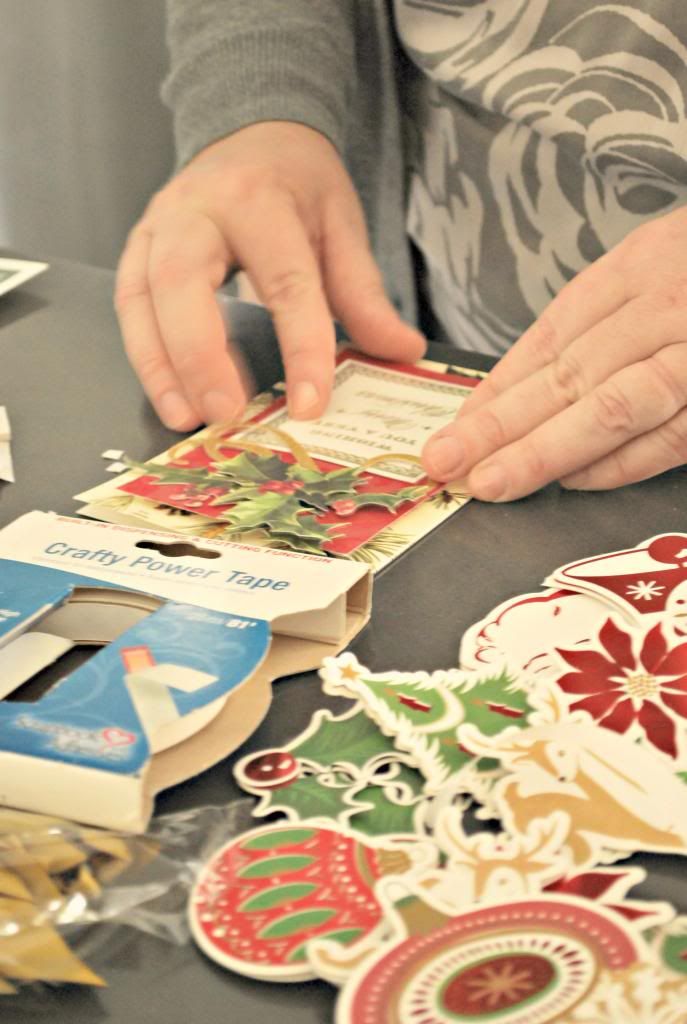 Thanks for stopping by for Day 2. Thank you for your sweet comments. i really do enjoy reading them..
See you tomorrow with Day 3
{S}