Hello friends! Sorry I have been unable to post an Albums Made Easy Monday post for the past couple of weeks. I have really missed this post. I am still away from my home during the day but thankfully I was able to be home the week of Thanksgiving and I was able to catch up a bit on some work including today's Albums Made Easy feature.
We R Memory Keepers November featured collection is Harvest
It's perfect for the fall photos and Thanksgiving memories.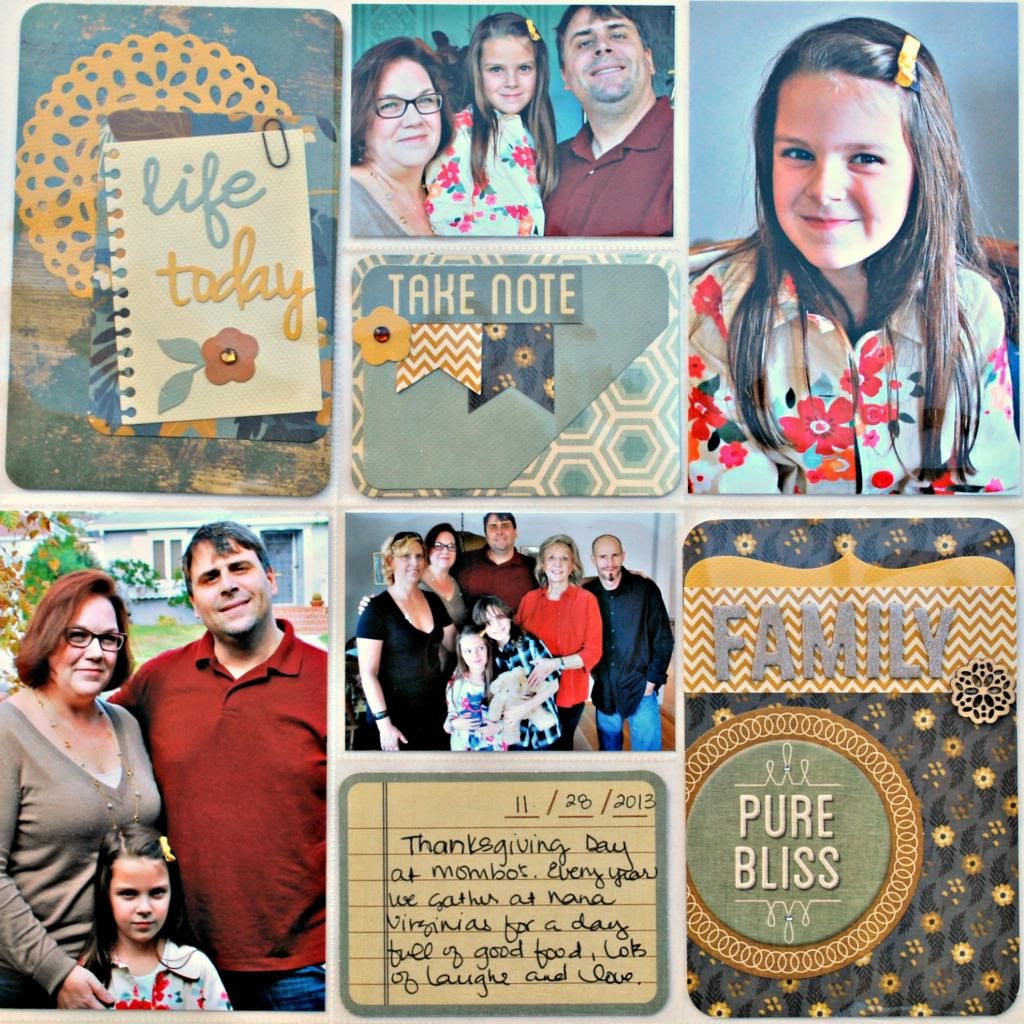 I used the Hello, Life and Today Lifestyle Crafts Pocket Scrap dies and the Dainty Doily for today's page.
Something as simple as a little bling, die cut paired with patterned paper and some chipboard letters can make for a fun insert.
Start to finish this page took me 30 minutes. Dies can add some fun to your Albums Made Easy projects.
To find out more about our Lifestyle crafts dies, visit the We R Memory Keepers website.