Hello Friends! I am so thrilled to be back with Day 11 of my 25 Days of Holiday Cards! I can finally tell you that I have been serving on a Jury for the past 17 days. While it was an interesting experience, it was mentally exhausting. I really missed my crafting time. I won't go into much detail but it was a serious case and it did weigh very heavily on my mind. I am very lucky to live in the community that I do where violence is not an everyday thing. I have a great deal more empathy for people who are not as lucky as I am.
OK... so onto Day 11! A beautiful card I created using the new Anna Griffin Winter Wonderland cartridge.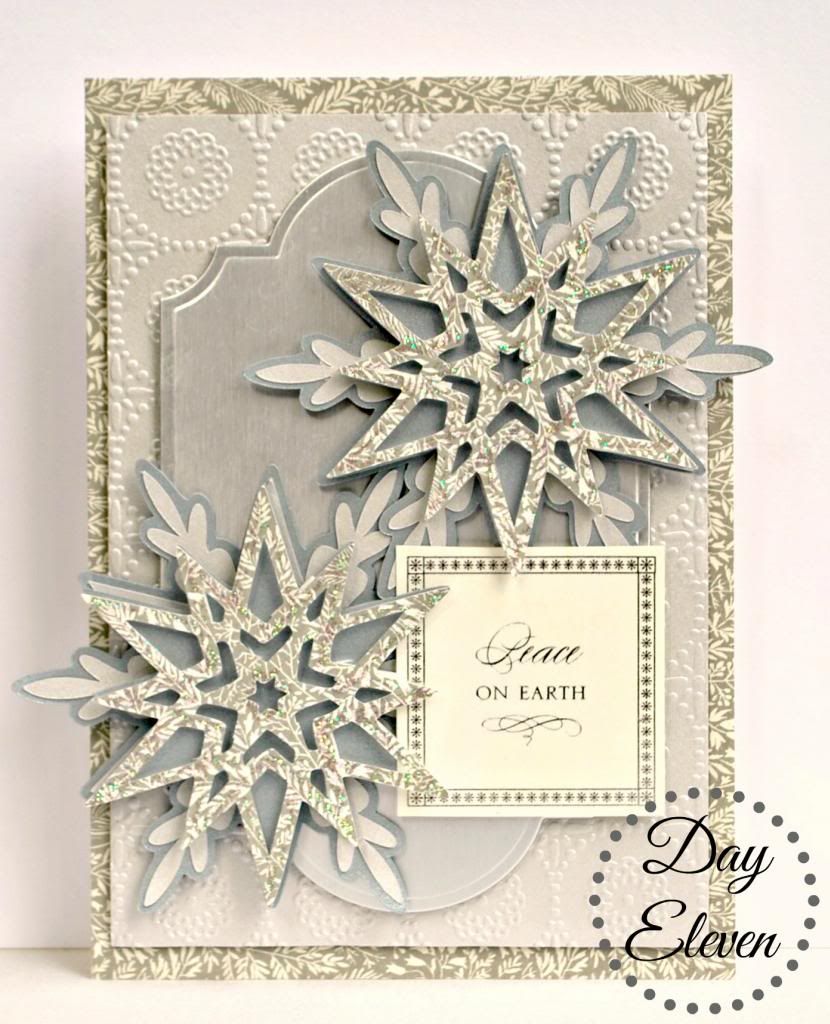 Supplies Anna Griffin patterned paper, embossing folder, sentiment and Winter Wonderland Cricut Cartridge
I also added some Stickles to the snowflakes that aren't easy to notice but they do make them shine.
Thanks for stopping by today!