Hello friends. Today I wanted to share a little inspiration using We R Memory Keepers 3x4 punch for creating your own inserts for the Albums Made Easy pages. Today I'm creating with our new winter CHA release Game Day.
I love our 6x6 patterned paper pads that come with each of the We R collections. Sometimes I like using the smaller patterns in them for my AME pages. The 3x4 punch is perfect for cutting them into size for me as well as my photos.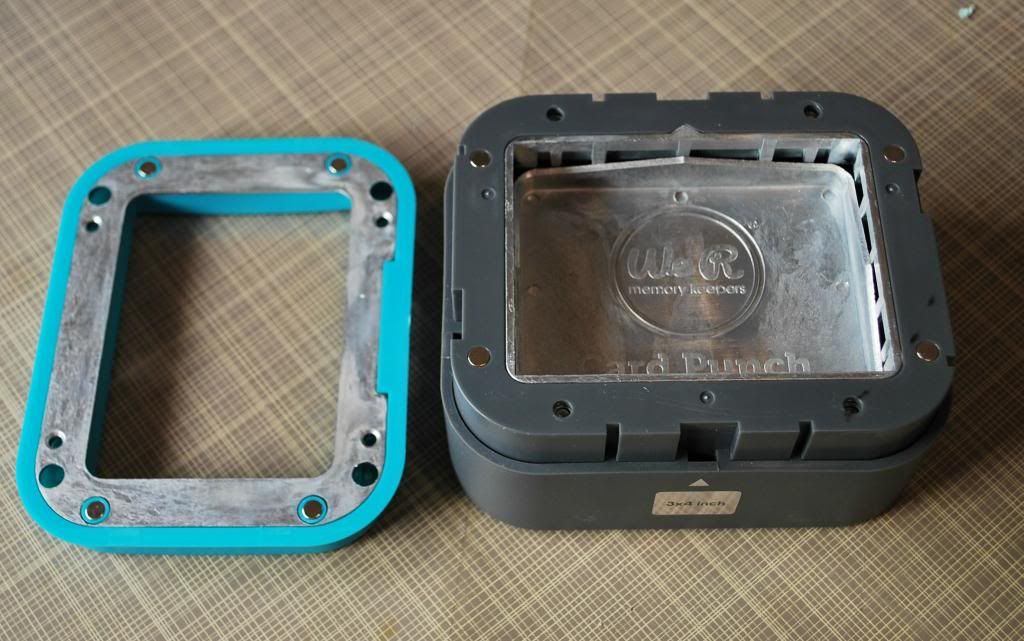 The top is easy to pull of because it has magnets. I can lay my cardstock over the metal punch and then secure the lid easy because the magnets pull it into place.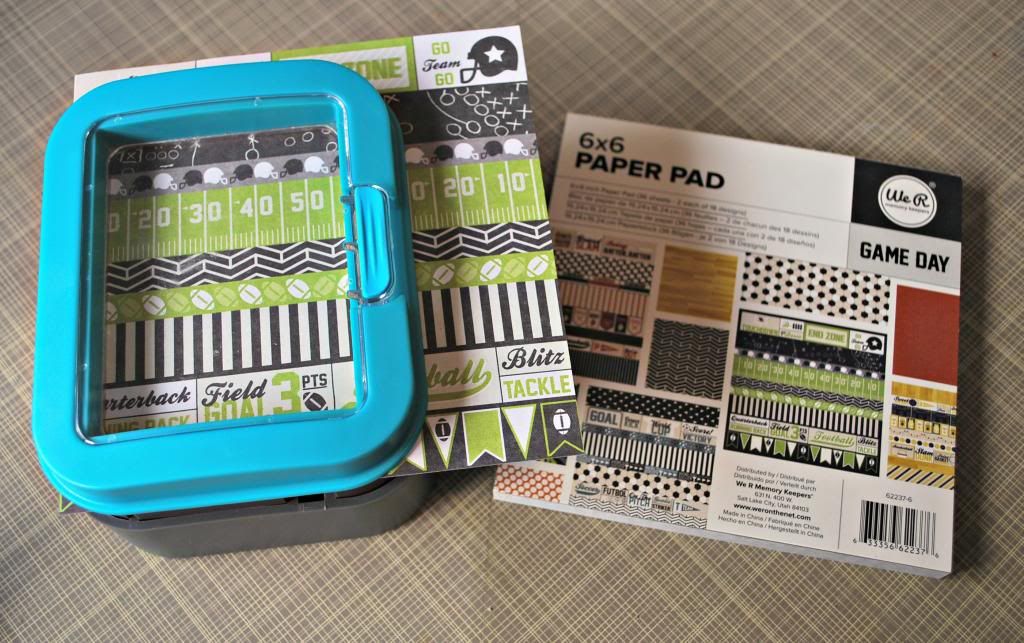 Now I can easily move the paper where I want it to punch.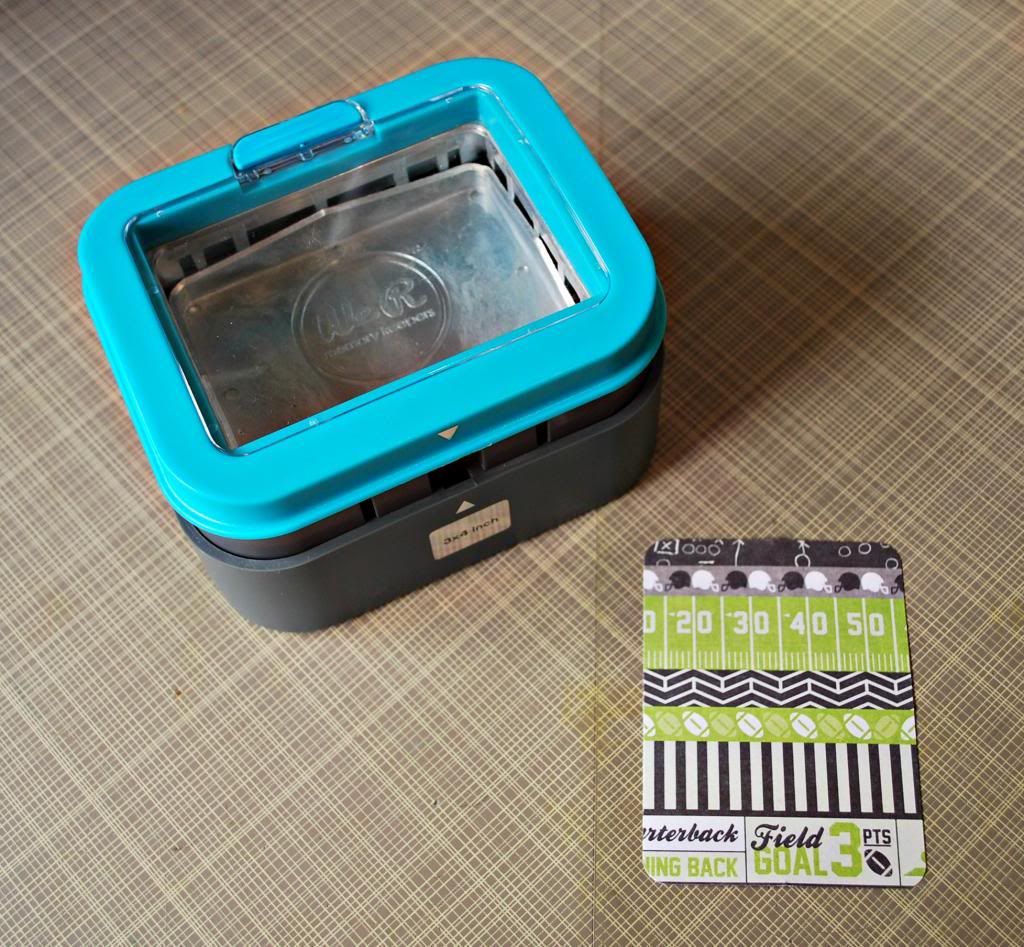 I push down on the top and the 3x4 card is punched out. You can open the window to retrieve your 3x4 card or remove the entire top.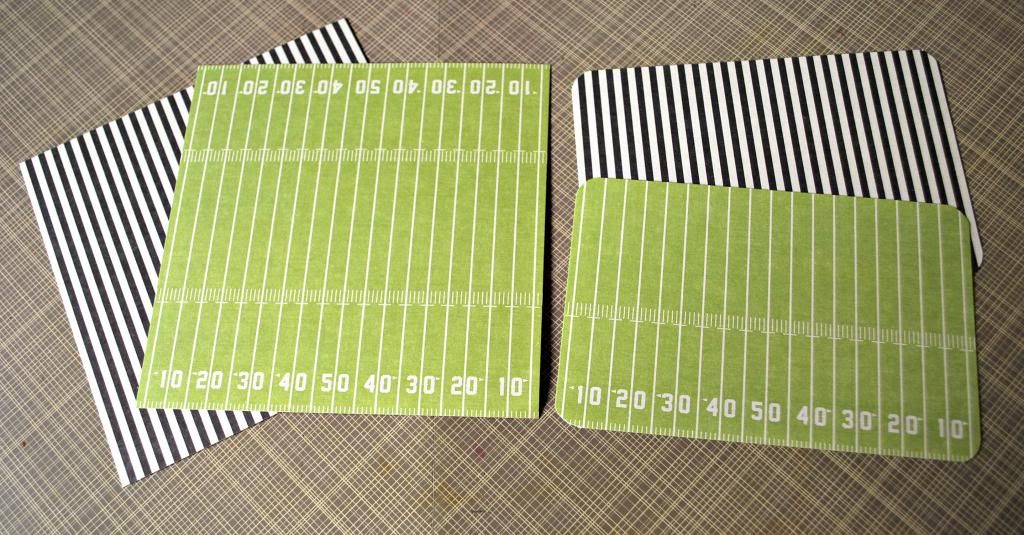 Now you're asking "what about the 4x6 sizes?" For those I cut the cardstock at 4x6 with my paper trimmer and use the Corner Chomper to round the corners. The 3/8 radius is the closest to the AME inserts.
Now you are ready to slide them into an Albums Made Easy page.
I arrange the inserts to where I want them and I am now ready to add my photos. I used the same Corner Chomper to round the corners of the 4x6 images and 3x4 punch for the smaller images.
Now I am ready to add my own style to my layout by adding some stamped images and embellies.
Come back next for week for a look at the finished page.
I'm thrilled to offer some of the Game day Albums Made Easy inserts. Leave a comment to be entered to win!
I apologize to my International readers, but due to increased shipping costs I am unable to ship prizes outside of the US.**