Happy Friday friends. I know several people with Birthdays this week so I gathered up some scraps and one of my newest stamp sets from Simon Says Stamp and got inky!
I stayed with a simple design, used colored inks and here's how they turned out.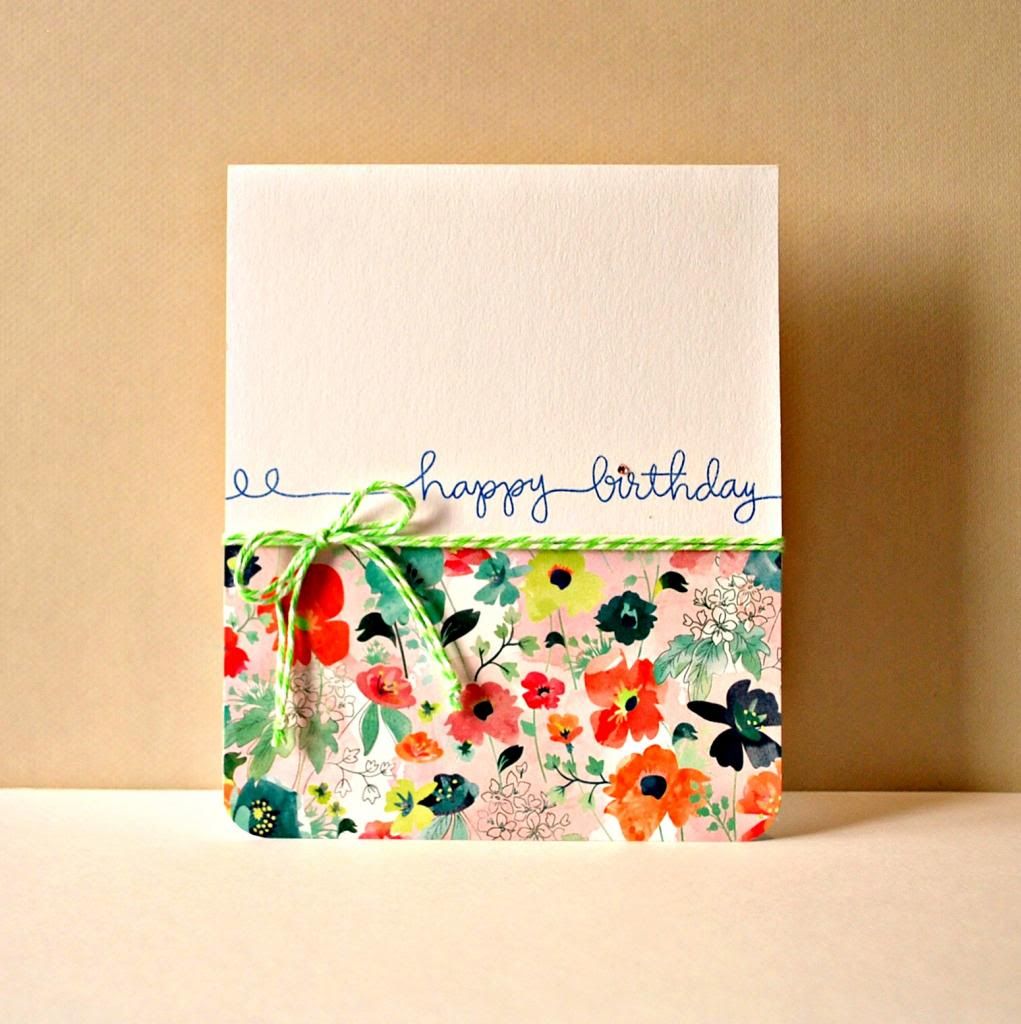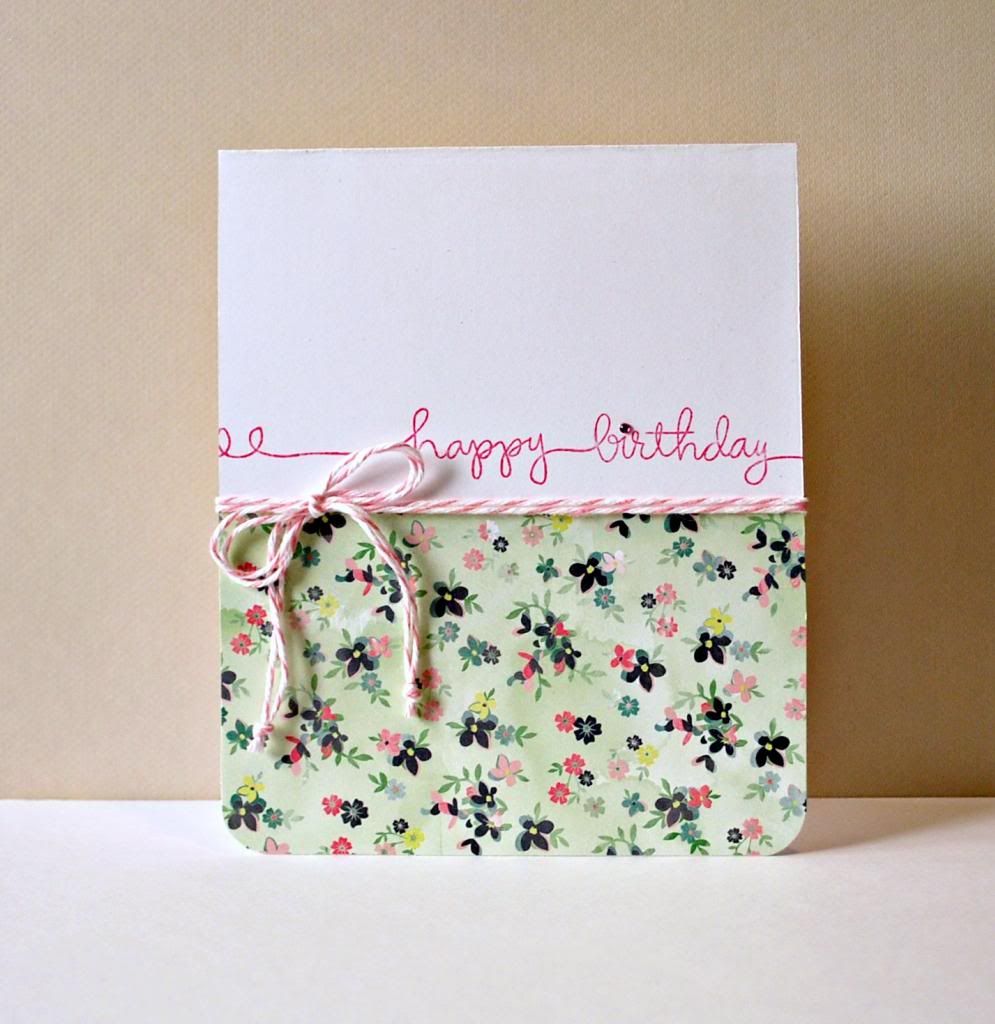 I love using twine on cards and doubling them up makes for a cute bow. I also like to tie the two ends together to finish my look.
If you don't have alot of time then these cards are the answer. I generally make a 1/2 dozen at a time since they come together so quickly. They are 4 1/3 X 5 1/2. I adhere the patterned paper, round the bottom corners, stamp the sentiment and finish them with the bow.
Thanks for stopping by today!
{S}