Hello friends. Thanks for joining me for this week's Albums Made Easy Monday. I love taking photos with my iPhone and sharing them on Instagram. Yep I am that lady you see photographing her food, my kids, park play, the beach...you name it! I love photographing our life and sharing it with family and friends we don't see everyday. I love that I don't have to lug around my Nikon everywhere we go.
So I wanted to start compiling those photos weekly. Sort of like Project Life but in my own way...
Let's call it Insta-Life:
A week in my life thru Instagram photos.
We R Memory Keepers has 4x4 photo sleeves that make it a snap to get my photos off my phone and into my albums.
Here's a look at the sleeve I am talking about.
12x12 Ring (9-4x4 Photo Sleeves)
I have my phone set to transfer my images to my laptop so I can easily find and edit them in Picasa. I am a home photo printer. I'm an impatient person, maybe it's the Aries in me but I am a NOW person so I use Picmonkey.com and Picasa.com to edit my photos so that I can print them right away
I own a Cannon Selphy and a HP All in One. Both do a great job printing my photos and both cost around $100.00.
In Picasa there is not a 4x4 option to print so I chose the 4x5 option and pick 4 photos to print. Then I click the "shrink to fit" tab and the photos turn to a little less than 4x4 in size like this.
I print them on 8 1/2 X 11 Kirkland photo paper from Costco. It's 19.99 for a 150 sheets. A great deal. Once they are printed, I cut them into the 4x4 Instagram size but just slightly smaller so that they slide easily into the sleeves like this.
I like to have the white boarder around my photos. You can also cheat and achieve this look by cutting white cardstock at slightly smaller than 4x4 and then cutting your photos down to mat.
I didn't have any of the 9 4x4 sleeves to start with So I used the 6 4x4 and 4 3x4 sleeve.
I decided for my Insta Life pages I would go from Monday to Sunday and I used the We R Memory Keepers/
Lifestyle Crafts die
Oh Happy Day for the Month and some Basic Grey stickers for the dates.
The dies were easy to adhere using my Xyron 1'5 inch Sticker maker.
To add my own style I added some of my Unity SMAK kit images and some simple embellies.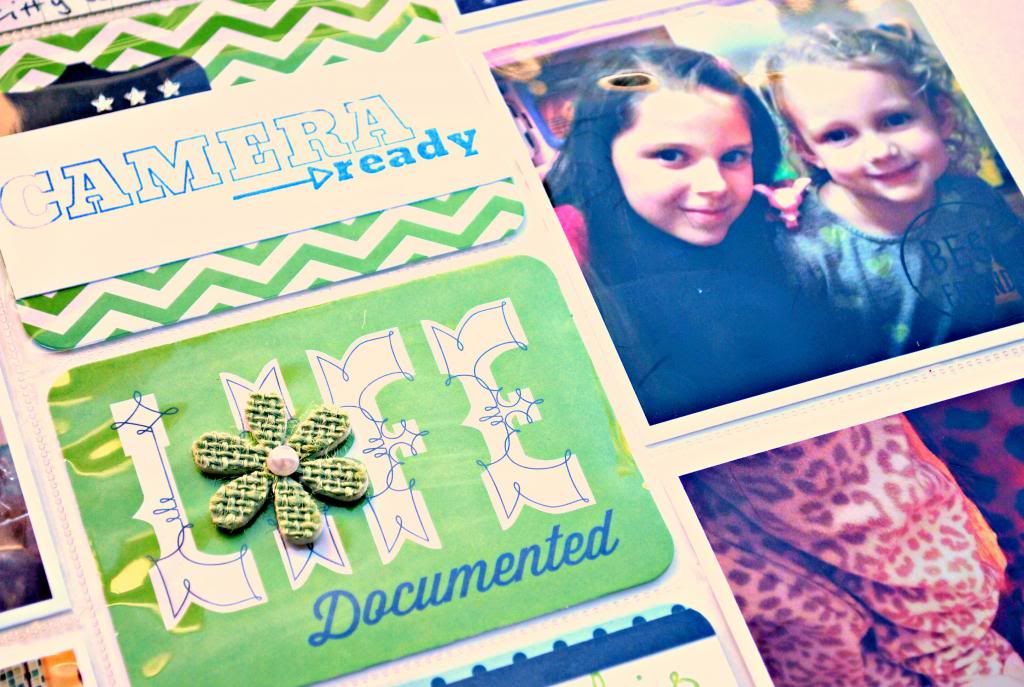 I affixed this flower on the outside of the photo sleeve. I also stamped the best friends image directly on my photo with Staz-On ink.
So there you have it. My Insta-Life March 3-9
I hope you found some helpful tips here today. Please feel free to leave me any questions you have and I will do my best to respond as promptly as possible.
Have a creative day!
{S}