Hey friends! My sweet and talented friend Aly Dosdall has a fabulous new class and registration opens today at the Big Picture Classes site!
Super Stashbusters
Achieve total stash domination with 16 creative scrapbooking challenges
Create scrapbook pages faster than a speeding bullet! Leap over piles of patterned paper and washi tape in a single bound! Turn into a super scrapbooker in as little as 4 weeks!*
Aly Dosdall's Stashbusters Anonymous has already helped hundreds of memory keepers turn from "product collecting to productive scrapbooking." Now Aly is back with a NEW super-charged workshop that will help you:
Rediscover and use products you love from your own scrapbook stash


Complete up to 16 great scrapbook pages without spending a dime


Learn to use inspiration (sketches, challenges, templates) in a way that works for you
I'm so excited to share that I was asked to be a contributor to this class. Here's a peek at my project.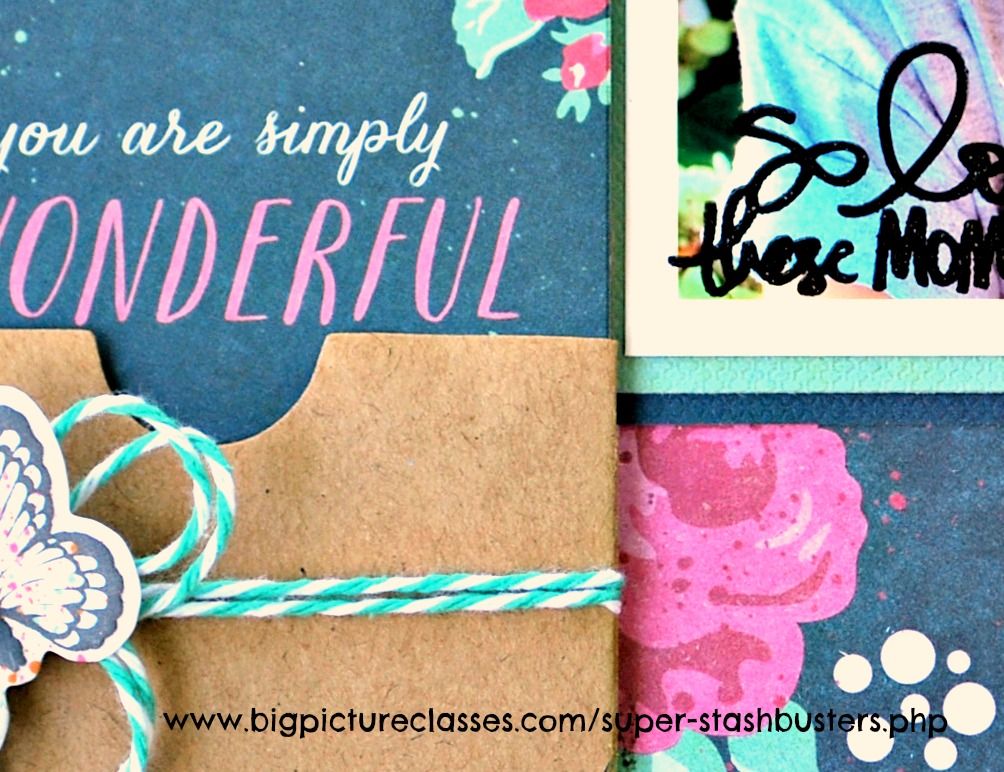 If you hoard your supplies like I do, this is a great class to help you get them out of your bins and onto your layouts and projects!

Thanks for stopping by today!

{S}