Hopefully you are registered for my Instagram Albums Made Easy class.There are still a few seats left so make sure to check the same day registration list for this class.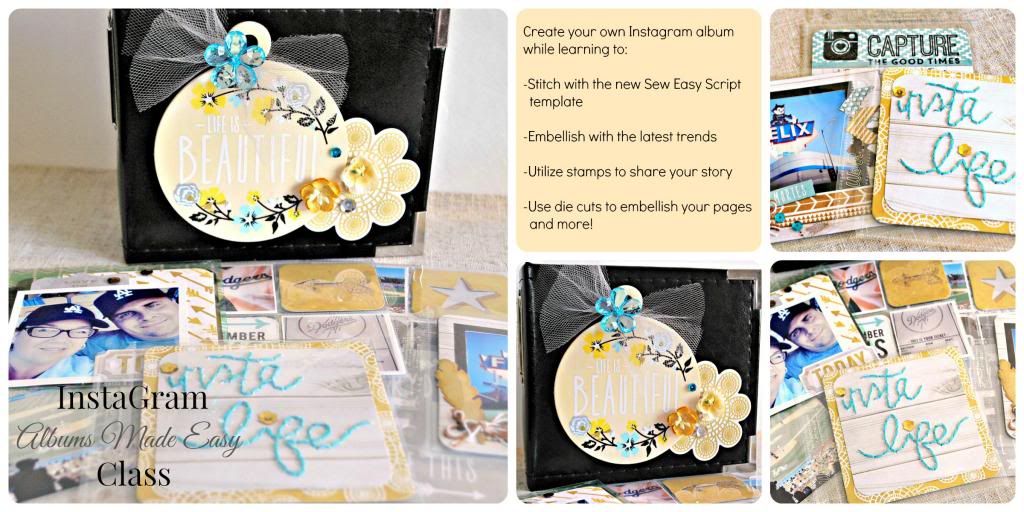 I can't wait for you all to learn the stitching technique we'll be doing in class using the Sew Easy Script template. I promise once you try this, you'll want to use it on all of your projects!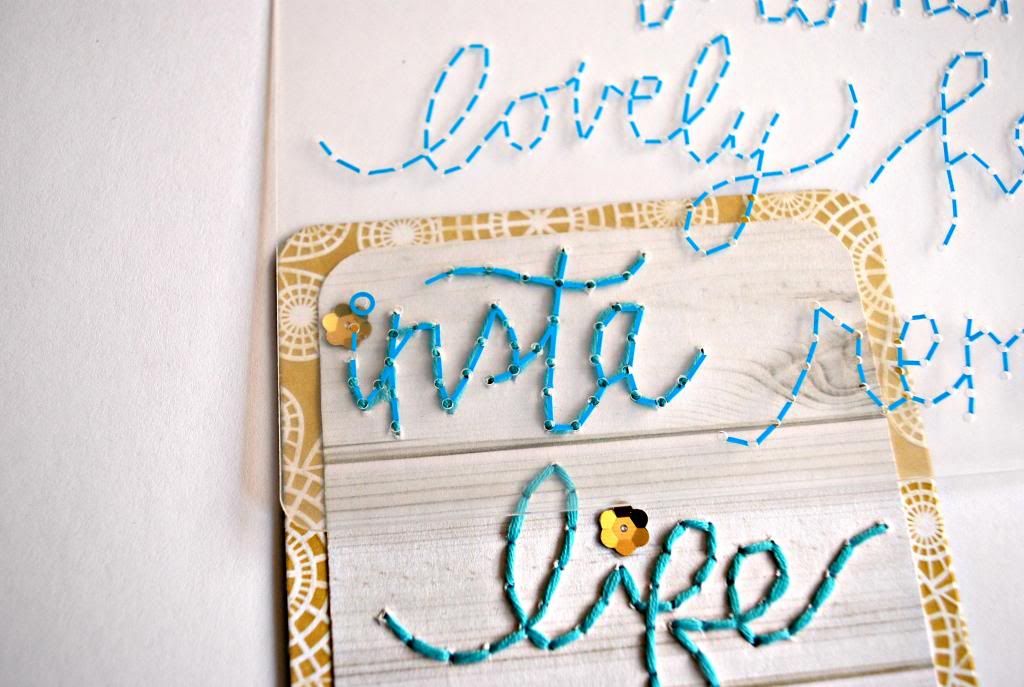 Super fun and super cute! The new Sew Easy templates are fun and easy to use. I typically stitch my projects while my husband and I watch t.v. together at night. I love using them on AME inserts and the variety of thread colors that We R Memory Keepers has.
Here's a quick video for my Arlington students on how easy it is to use the templates.
I can't wait to share this fun technique with you all. See you this Friday and Saturday!
Have a creative day!
{S}