I know...it's been too long! I'm so sorry I have missed my Monday Albums Made Easy posts. My mom came to visit for a month from Arkansas and I took full advantage of having her here to kit for my upcoming classes at GASC. We got so much done but it took up so much of my time that my blog has suffered.
I have really missed creating for these posts and I am so happy to be back sharing another AME tip with you today!
I wanted to share some ideas with you for creating with your Albums Made Easy inserts outside of your pocket pages and onto a 12x12 layout.
For this layout I used 2 4x6 inserts and 2 photos.
One of the things I love about this system of scrapbooking is that you don't have to stick to the pockets. You can take the inserts and use them in creative ways on your scrapbook pages.
I love We R Memory Keepers Sew Easy system. We have 4 new templates that you can stitch up some really beautiful images or words to add to your layouts and projects.
On this project I wanted to show you that you don't need a template to have fun with your floss and Sew Easy Needle.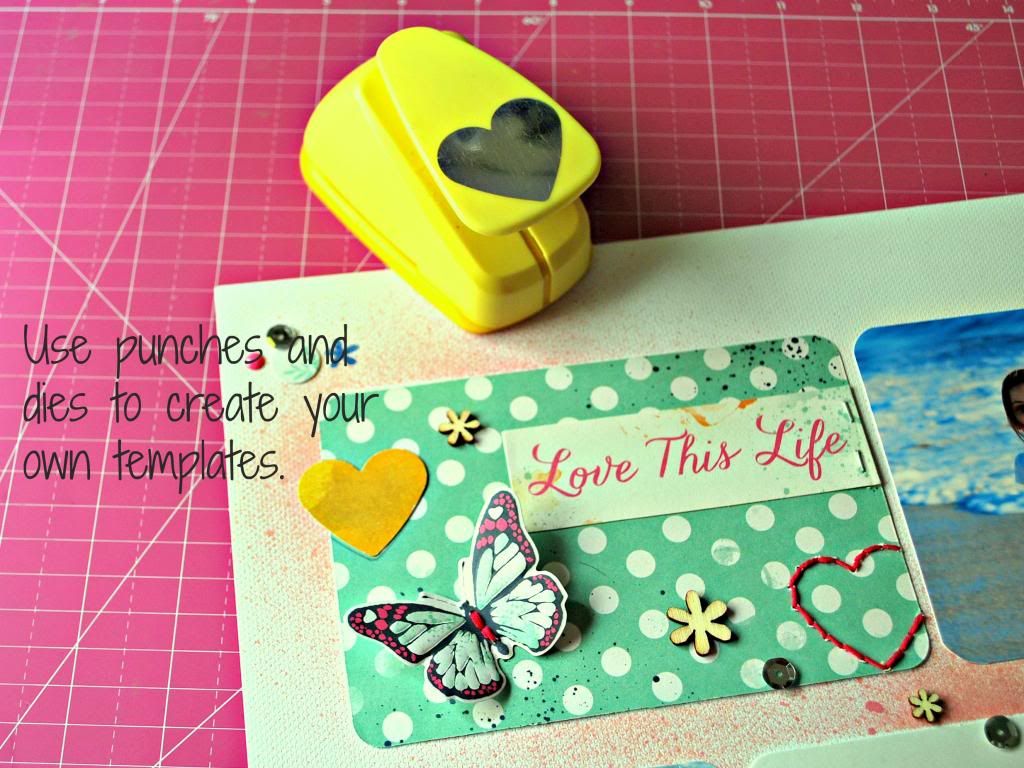 I added a stitch on the bottom of the Albums Made Easy insert for fun.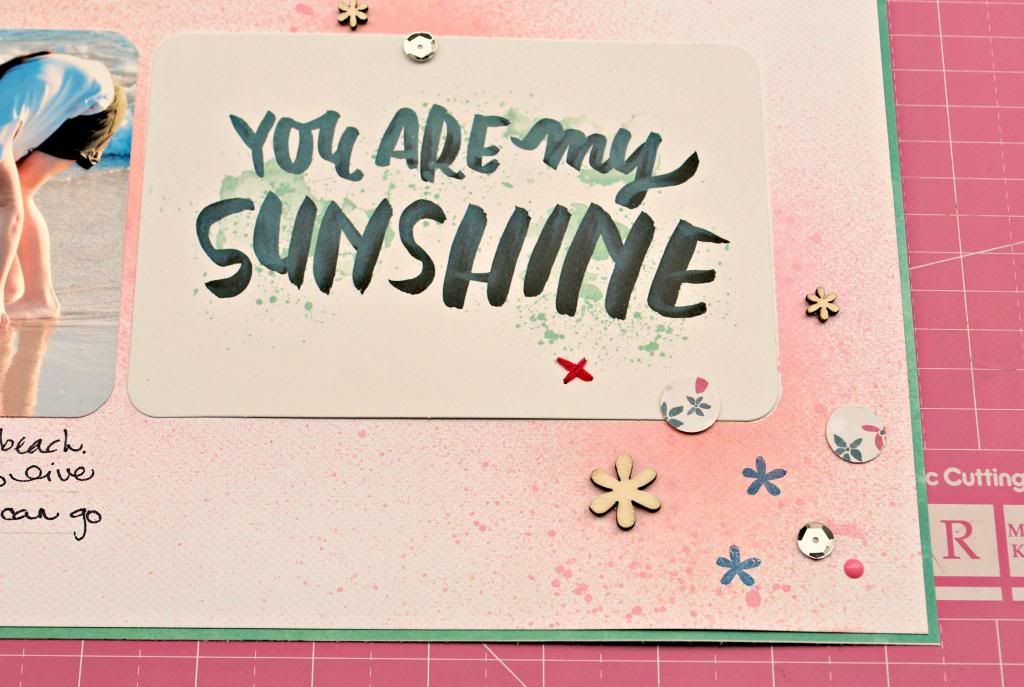 I added some stamped images, wood veneers, sequins and enamel dots that appear to trickle down my page.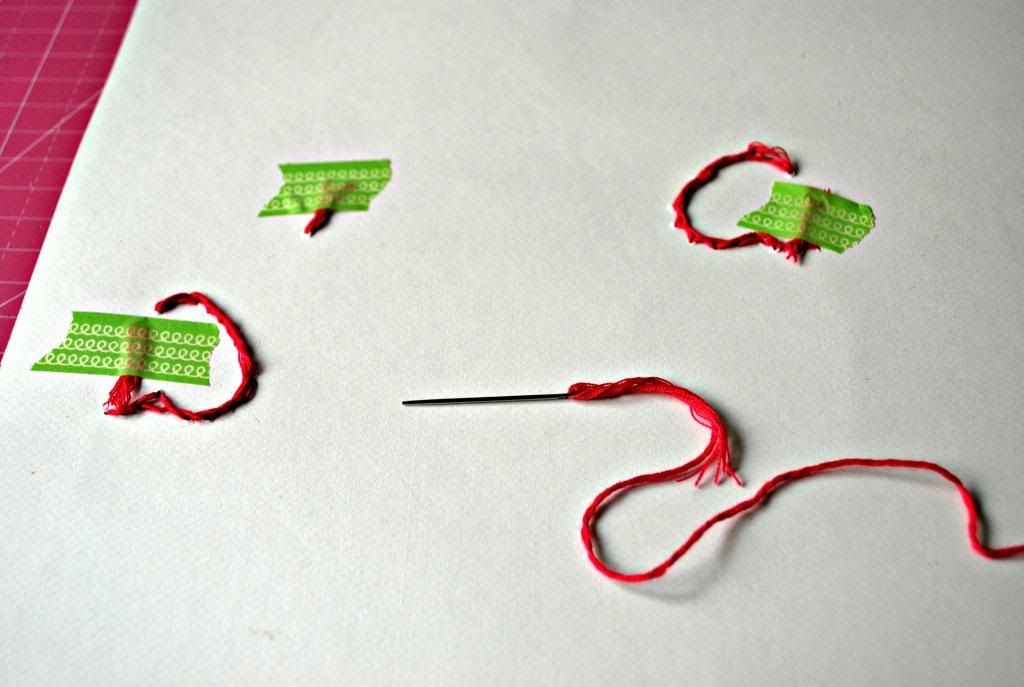 When I am done with my stitching I attach the ends of the thread to the back of the layout with washi tape. I used to knot the end when I started but then I realized that left a bump in my layout. This method keeps it smooth.
I hope you'll create your own template for stitching and share it with me on Pinterest. I've created a board to share our ideas and inspiration. If you're interested in being added then leave me your Pinterest name and I will send you an invite.
Thank you for stopping by for today's Albums Made Easy Monday!
I'll be back next Monday with another fun way to use your left over AME inserts!
Have a creative day!
{S}