Thanks for joining me for Albums Made Easy Monday. Today I am sharing a project I made using our Instagram photo sleeves and the Albums Made Easy Blackboard collection. It's very similar to our Chalkboard collection but is done in black and white only.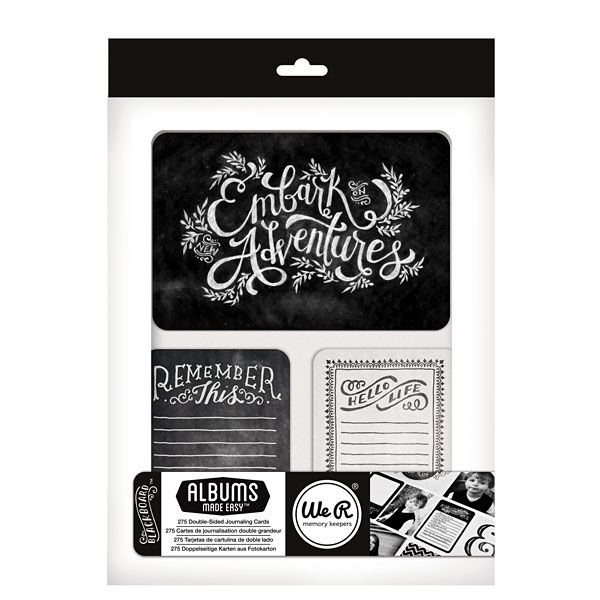 I decided to use black and white photos for this project. I got some pretty bad glare coming off the 2 page spread when I photographed it but I do have some close ups.
I used some of my Unity Stamp Company SMAK images, bling strips from Eyelet Outlet and Recollections laser cut wood embellies.
To adapt the photos and inserts to the Instagram photo sleeves I simply cut the inserts to 4x4 as well as the photos and rounded the corners.
Since it's only the 2nd week of January there is still time for you to start your Albums Made Easy 52 week challenge. That's right friends. Creating one Albums Made Easy page or spread each week will help you record the many amazing things 2014 has in store for you and your families.
I have decided to use Instagram photos for my weeks. I love using the App on my iPhone and it's a great way to capture what we are doing each week.
Who's going to take the challenge with me?
I was thinking of setting up a Pinterest page that you can pin your creations to so we can all be inspired by one another.
I'll post more on that next Monday!