Hello friends! I know I'm a day late posting and I had my projects ready for yesterday's post but I did not get a chance to photograph them in the morning before my new daycare baby arrived.

So it's Albums Made Easy Monday on Tuesday this week!
Last week I share that I'd be showing you how easy it was to incorporate a 12x12 layout along with an Albums Made Easy page. I chose the Instagram photo sleeve to create with again this week. I really like this style right now.
Here's a look at this week's project with a mix of my favorite photos of our friend Zalie and Lily.
Last Day
I used my Cameo to cut the background on the 12x12 layout and it was easier than expected. This layout uses more of the Notable collection from We R Memory Keepers. In addition the AME Notable kit, I used some of the 6x6 and 12x12 papers too.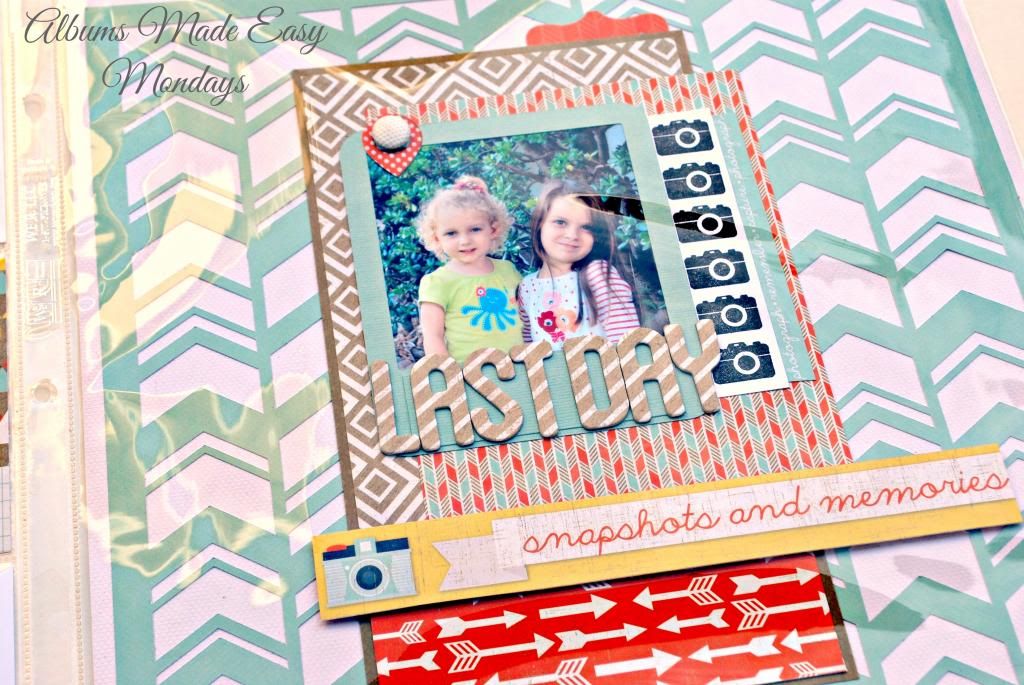 I love the new sticker letters from the Notable collection by We R Memory Keepers. They are pretty fun to create with.
I used an old star punch to punch a few stars in the journal card and just backed it with coordinating cardstock. I added a tiny attacher staple for fun. It's little things like these that make it easy to alter the inserts with your own style.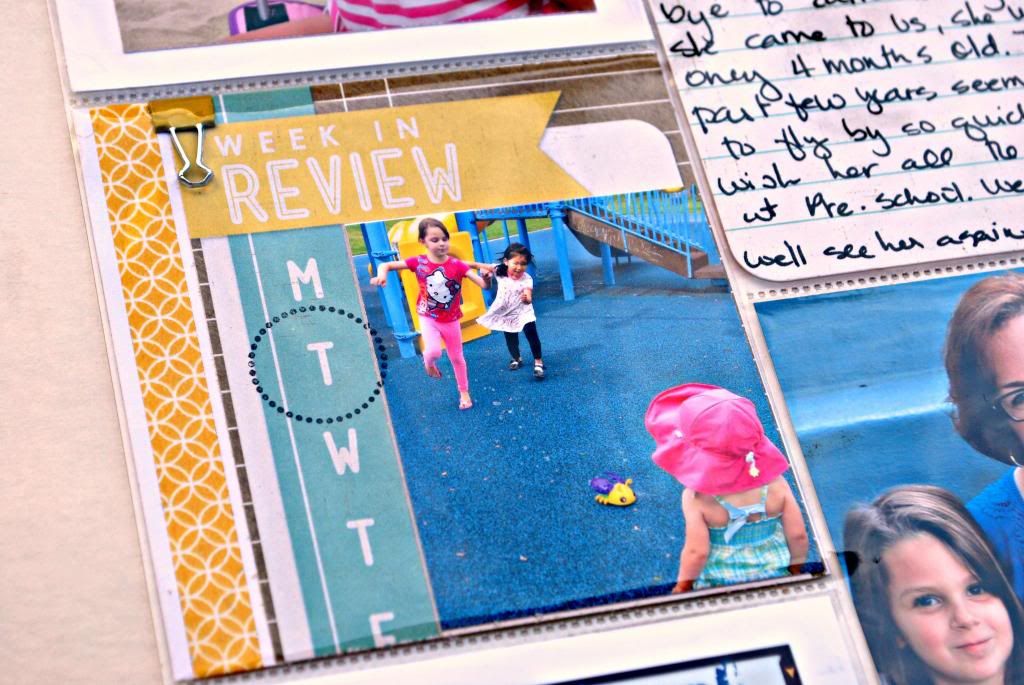 As you've seen before here, I love to use stamps on my Albums Made Easy pages. I'm particularly fond of these new
Binder Clip brads
by Eyelet Outlet. I cut a 4x4 piece of white cardstock and then cut down the photo insert to add this cute photo of the girls. Then I added a strip of We R washi tape, the stamped circle image and clip to create this block.
One of the things I do like about the pocket pages is that I can take each square and add my own style without having to be overwhelmed with a design like I find myself at times with a 12x12 layout. I can also create faster.
I hope today's inspiration helps some of you see how easy the 12x12 layout goes with the pocket page option I chose.
If you have any questions, please feel free to leave them in the comments and I will get back to you!
Now for last week's Prize winner!
Lisa Rukin Swift said...

Wonderful page! Love the little pocket filled with goodies!