Hip Hop Hello friends! I hope you started your Hip Hop at
Unity's blog
today as we have lots to share with you. So let's get started! Have you heard the news???
Here's the direct link where you can subscribe and get all the newest videos
Subscribe HERE for your chance to win!
Be sure to CHECK OUT Unity TV every Monday!
For this week's project I used the ticket stub image from
February's KOTM
and the stars from
Here's the Ticket
to scrap photos from my birthday a few years ago. Hubby got us tickets to see my favorite band, Coldplay at Irvine Meadows.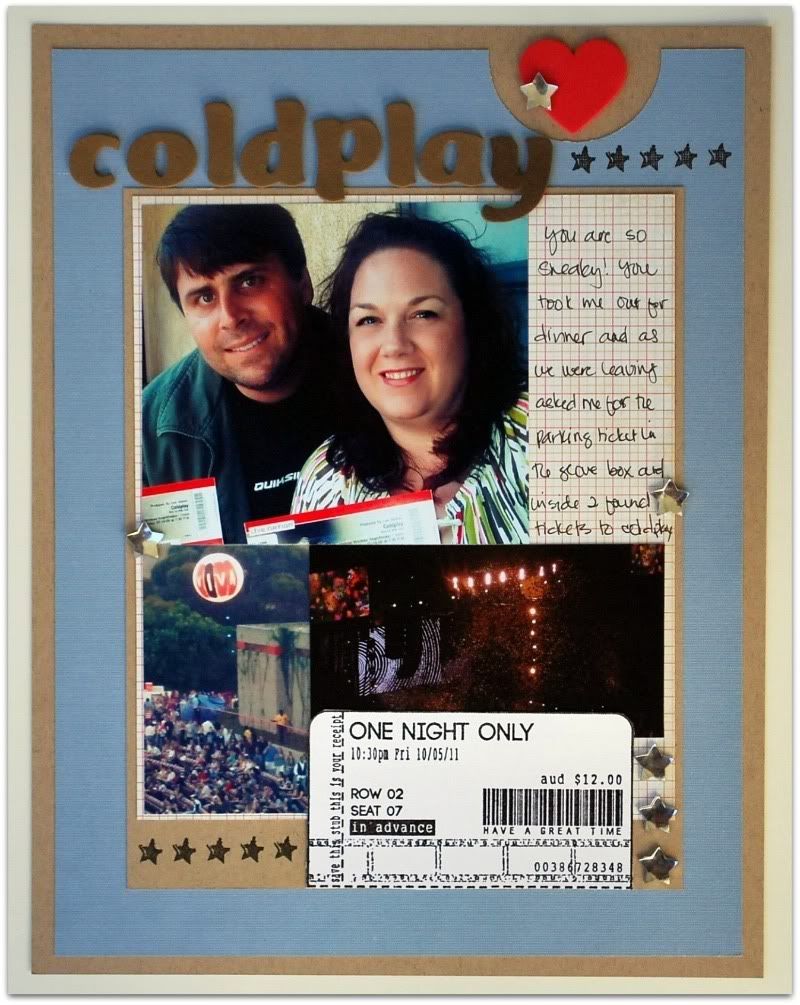 I was totally inspired by the made in minutes sketches in this month's issue of Scrabooks Etc. I used the one on pg 84 for this layout and of course switched it up a bit. I am a die hard print subscriber. I love my happy mail and love supporting magazines like Scrapbook Etc, Creating Keepsakes, Cards and Scrapbook Trends to name a few. These magazines showcase everyday scrapbookers and give women the confidence they might not have found by publishing their work and I just have to continue to support anything that makes women feel good about themselves!
March's KOTM is available and these images are ADORABLE! Have a peek
And...Unity has a new challenge blog! Once a month we'll be issuing a challenge for you to play along with! You can click the image to find out all the details for this fun way to get inky with your Unity images.
Now head on over to Miss Brooke! I am sure she has something lovely for you today!