Hello friends. How many of you picked up Anna Griffin's new Foil Flourishes during the HSN 24 hour crafting day last week? I love how easy they are to add to my card designs and how elegant they look!
Here's a look at some samples I created.
I love layering Anna's stickers with 3D foam squares from Therm-o-Web. They really make them pop of my card.
I started with a card base and die cut frame from Anna's Garden Window Card kit and added several of the Foil Flourishes along with some of Anna's beautiful stickers to create this card.
The corner stickers made putting this card together quick and easy!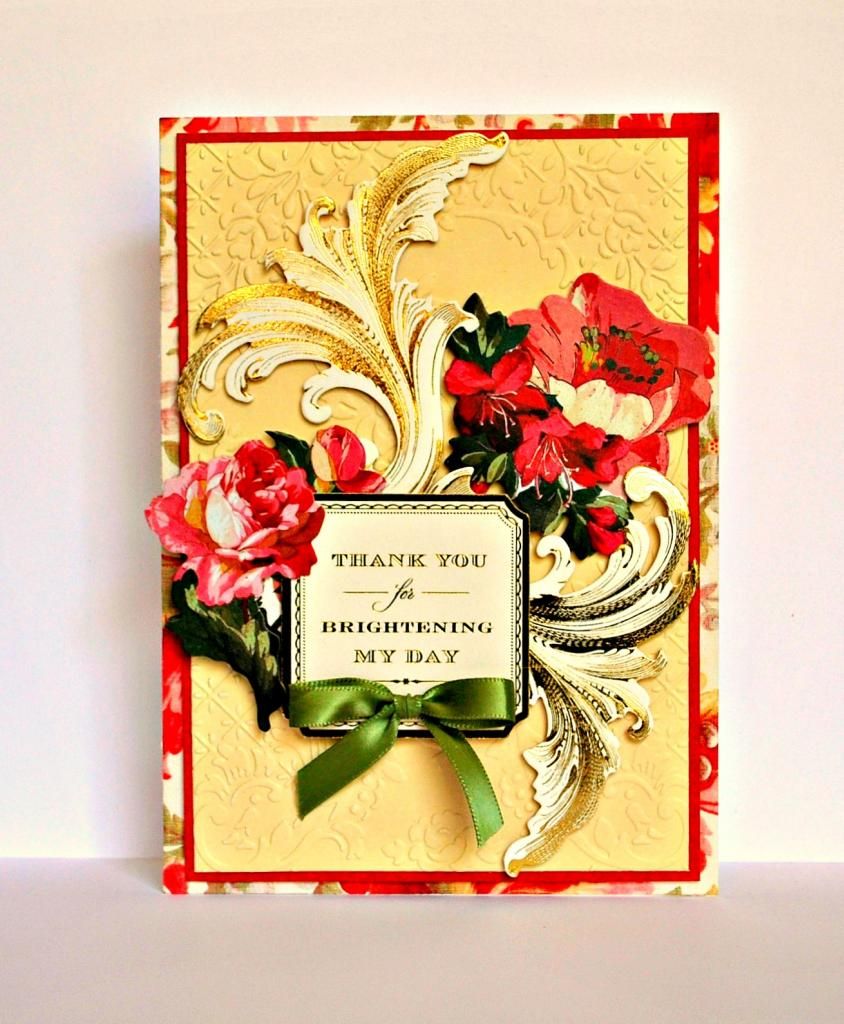 A little of this and a little of that paired with an embossing folder make for a beautiful card.
I used another card base from one of Anna's card kits and then rounded the corners of the patterned paper. Then I added one of the Totally Tags.
Next I have some inspiration fpr you using the Lovely Layers collection.
Don't be afraid to mix different shaped dies like I did for this Birthday themed card.
Use a sanding block on your embossed cards to let the core come thru for a nice look.
Sometimes for me a card starts with the ribbon. You know what I mean right?
I cut down one sheet and then layered it over the same print with 3D foam. Then I embellished it with tags and a die cut.
Sometimes I like to stick to one color palette. I love Anna's saddle stitched ribbons.
Again this one was all about the ribbon. It's one of my faves from Anna. I cut away the excess cardbase of the scalloped layer and used 3D foam to pop it off the Perfect Palette. I love yellow and green together. Don't you?
This last one is sooo girly and I love the way it turned out. I took the two contrasting hues of pink and paired them together. I find that the darker color in the background will bring out the lighter shade much better.
Cut down your cardstock in quarter inches to create nice layers.
Thanks for stopping by today! I'll be sharing the Birthday stickers and more of the new items later this week.